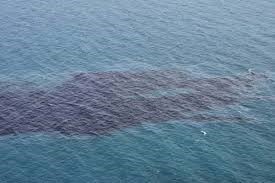 Each occurring of oil spill in Thai Waters has divergent potential damages depending on the amount and types of oil, the source of spill, topography and location, distance from shore, the surrounding environment, water depth, wave and wind conditions, tide, wind current, speed and direction, temperature, duration and the number of floating objects.
The success in handling of the oil spills depends on the proper and adequate tools and equipment including manpower and skills and experiences of the operators, prioritization, communication, and the availability of complete supporting data for simulation to forecasts, the in-time manner of coordination and integration of relevant authorities, the effective command and good plan.
Oil spills will result in potential damage marine life and resources whether both of acute and long-term toxicity to aquatic animals and coastal resources such as coral ecosystems, sea grasses, mangrove forests, aquaculture sources including causing dirt and destroying the scenery of tourist attractions.
Statistics of oil spills in Thailand were recorded by the Marine Department that, during the year 1973–2013, occurred totally 228 times, both in coastal area and river and canal. In the coastal areas, the occurs were in Rayong, Chonburi, Chachoengsao, Samut Prakan, Bangkok, Chumphon, Nakhon Si Thammarat, Songkhla, Phang Nga, Phuket, Krabi, Surat Thani and Satun Provinces where the highest number of occurring was in Bangkok, 80 times that 3 of which were severe incidents and significant impacts environment including;
บทความล่าสุด